Our
mission
For too many, healthcare is an impersonal place of bureaucracy, delay, and inscrutable expense – LifeMD is different.
LifeMD is about providing a caring, personalized experience that navigates the changing world of medicine for all. We are building healthcare – the way you deserve it.
We're elevating the healthcare experience through telehealth, and provide our patients access to the quality medical care they need. Our purpose is to transform healthcare into something that is patient-centric, affordable and convenient.
To-date, LifeMD has helped over 600,000 patients and customers address their health and lifestyle goals.
LifeMD aims to expand quality and accessibility of care for all Americans, and serves patients in all 50 states.
What
we do
LifeMD uses telehealth to help Americans get the quality healthcare they need, affordably and conveniently.
Prescription Treatment
We take the complexity, time and cost out of getting treatment. We've made it easy for patients to connect with licensed healthcare providers for prescriptions, discounted meds and follow ups.
Online Doctor's Visits
For many Americans, the wait to see a doctor can be unacceptably long. LifeMD offers same-day appointments with an online licensed healthcare provider, free for its members.
Lab Testing
The out-of-pocket cost for lab work can run upwards of $1,000. At LifeMD, patients can find at-home lab tests or tests at a local service center, for up to 95% off.
LifeMD Unlimited
The LifeMD Unlimited Membership gives patients access to on-demand healthcare, even better healthcare savings, free prescription deliveries and more.
Health Education
LifeMD believes patients are best served when they are educated about their health, options, and ways to save. Our content is reviewed by healthcare professionals.
Expanding Care
Our brands expand and provide access to intuitive and joyful healthcare. We're marrying customer insights, technology, and medicine to create better health outcomes for our patients across a variety of medical needs.
Our
values
LifeMD is driven by a shared mission of transforming and delivering healthcare that is honest, accessible and compassionate.
We obsess over patients and the quality of care provided to them.
We take pride in providing only the best products and services.
We are honest, and believe transparency lies at the heart of incredible healthcare.
We embrace diversity and believe that we are stronger and smarter because of it.
We are ambitious and believe that now is the time to transform healthcare.
We are accountable and strive to create value for our patients, employees, and shareholders alike.
Our
commitment to privacy
At LifeMD, patients are our number one priority. Beyond providing incredible products and services, we aim to provide a safe and positive experience for our patients.
When our patients submit information, such as email for appointment reminders, we make sure to protect their privacy and safeguard their information. To learn more about how we treat information, see our privacy policy, which describes what data LifeMD collects and how we use it. All information we receive is stored securely and is only used to improve our service, to help us deliver better healthcare to our patients. We do not sell data to any third parties.
Who
we are
Meet some of the real people working to radically transform healthcare for the better.
Interested in joining us? Click here.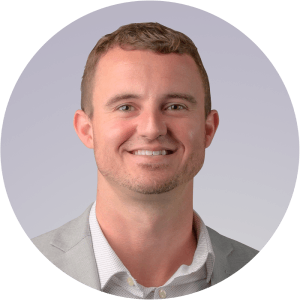 Ryan Norton
Director of Customer Experience
Ryan is a team-first leader who brings the energy every day. After leading the North Carolina Tar Heels to the Men's College Baseball World Series, Ryan transitioned into the professional ranks as a customer experience advocate. He leverages his deep understanding of SMS, voice and visual IVRs, email and live chat effectively to deliver premium customer service while streamlining processes. When he's not working, you can catch Ryan hanging out with his son or working on his short game.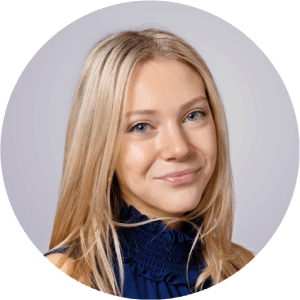 Amanda Simpson
Video Producer
Amanda is a video producer and content creator for Life MD's Marketing Team. She creates paid media video advertisements, with particular focus on the Nava MD personalized skincare line, and more recently, Life MD's primary care brand. She applies her academic knowledge in marketing and filmmaking to create branded visual content that engages consumers. In addition to her love for visual storytelling, she has always been passionate about beauty and skincare, which makes her work for Nava MD even more meaningful. Outside of the office, Amanda enjoys running on the West Side Highway, trying out new restaurants, and experimenting with new video and filmmaking techniques.
Will Rosato
Director of Business Development
Will is part of the internal Business Development team at LifeMD where he works with various departments on different initiatives to move our business forward. He's passionate about data and operations, and is always looking for his next internal project. Most recently, Will has been working as the brand manager of our hair loss brand, Shapiro MD, where he helps manage the day-to-day operations. Outside of work, Will loves games! Whether it's on the basketball court or with a chess board, he's always ready for his next challenger.